Fate Finder Progress Updates!
---
We now have Fate Finder's cover art!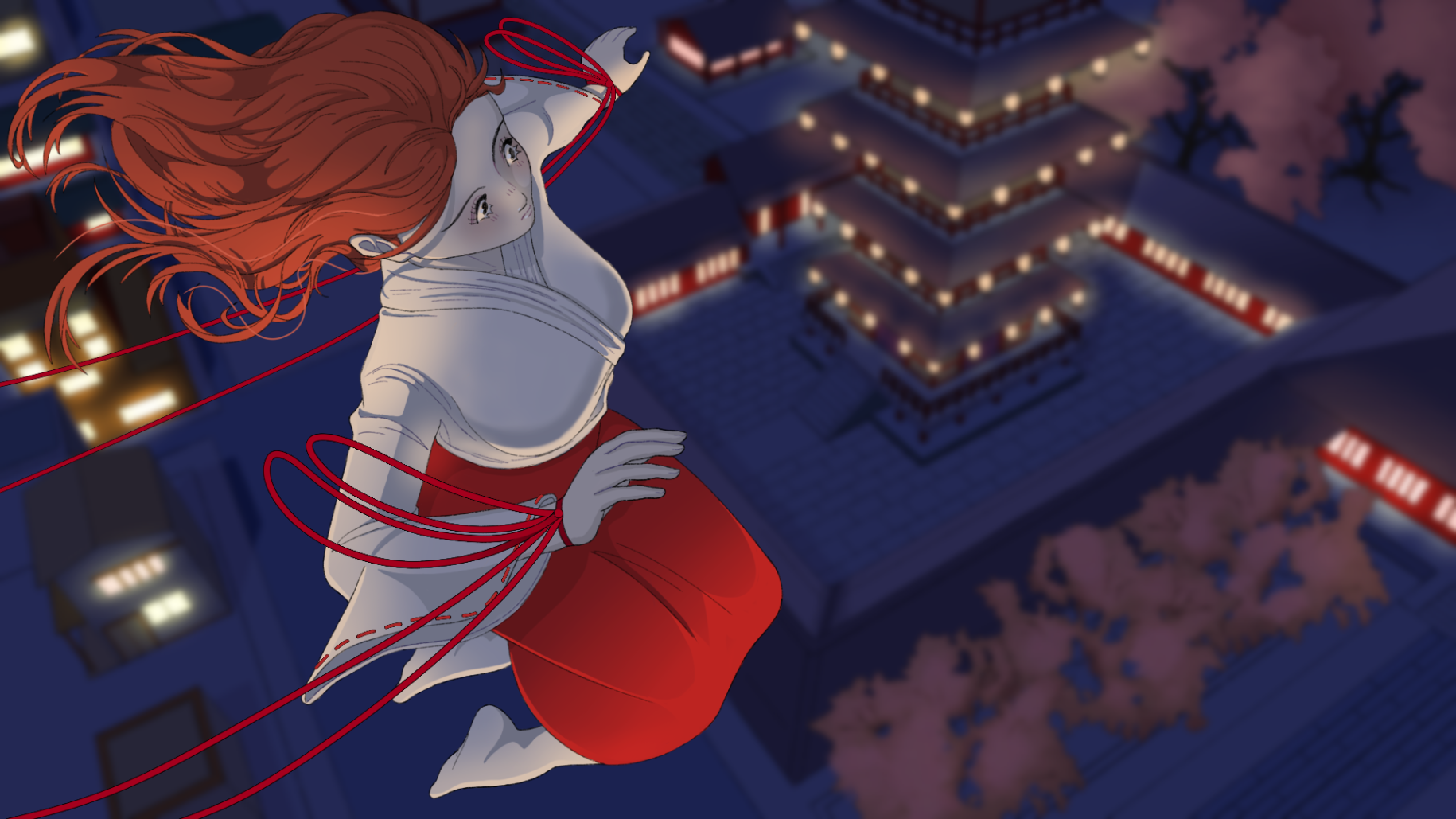 Moira is seen hovering over a shrine, held up by red strings, while dressed in her traditional outfit. A majority of the Fate Finder storyline takes place during the sakura season in Nara, Japan so the cover art reflects that in the foliage. The shrine scene while small in length in the prologue is monumental to Moira's life and will have an impact on Moira as the game progresses. Players will eventually get to go to the lovely Kasuga-Taisha shrine again in "Chapter 6: A New Beginning" in order to learn more about Moira during her own case.
Feedback
Thank you for the feedback in the comments! Our team appreciates the effort you put into writing your comments and the time you spent playing our game! We are actively working on making edits to the game demo that were suggested. Additionally, we are taking into account your feedback as we make progress on developing the rest of Chapter 1.
One revision we would like to highlight and give a sneak peek on is the revision of Sakura's sprite. We agreed that she needed to match Moira's art style more and be edited to truly reflect her anxious nature. We are excited to share this work-in-progress sketch of Sakura in comparison to how she was designed before.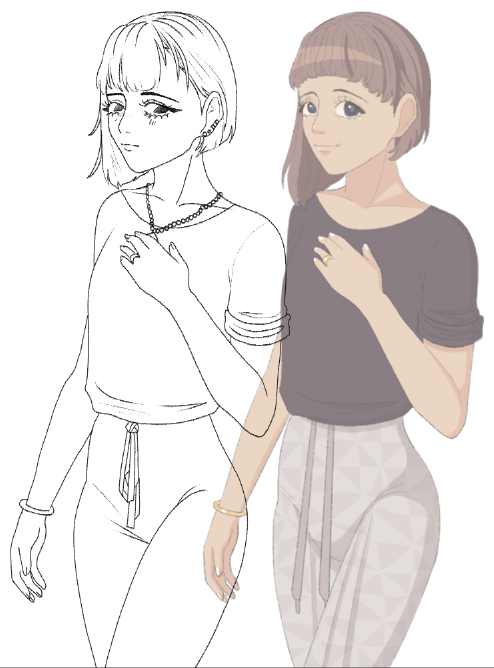 We would love to hear any additional feedback you have.
Instagram
Please follow Fate Finder on Instagram @fatefindergame to support us and see more content regarding our progress.
Chapter 1 and More Updates to Come Soon
Chapter 1 is on its way so please stay tuned on itch.io and Instagram for more updates on a release date for the completed Chapter 1.
We will be posting more consistent updates soon on our devlog as well.
Thanks for reading!